Spring Sale! Modern Yoga Essentials 10 hour applied anatomy course is 20% off!
LEARN MORE
Move with love: The podcast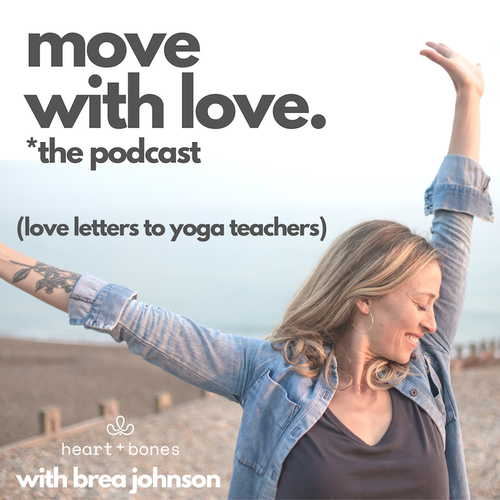 Not your typical podcast.
The Move with Love podcast is a love letter to yoga teachers. For the yoga teachers who have ever felt doubt, comparison or feeling like an imposter. 
For those who care deeply about how they teach and who they teach. We share short stories of inspiration, real talk and life lessons embedded in the day to day realities of teaching yoga in a modern world. 
As someone who has been teaching yoga and teacher trainings for almost 20 years, Brea shares her insight and reflections like an old friend, sharing lovingly with you all the things that aren't commonly talked about when it comes to teaching yoga.
Take a listen and if you love it, subscribe, share and leave a review!