Playful, creative, anatomy-informed online yoga
Join today as a monthly, 6 month or yearly member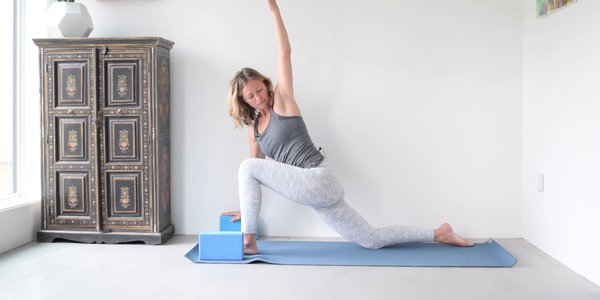 Wide variety of classes for all bodies
No legs around the head here! Classes that focus on mobility over flexibility to support healthy joints and muscles for long-term health. 
Functional strength movement classes
Along with mobility-focused yoga, you'll enjoy strength and cardio classes that are supportive to your body, no matter what level of experience.
Move, relax and restore your nervous system
Enjoy restorative yoga classes, guided relaxations, mindfulness and stress-release practices from our team of therapist and mindfulness educators.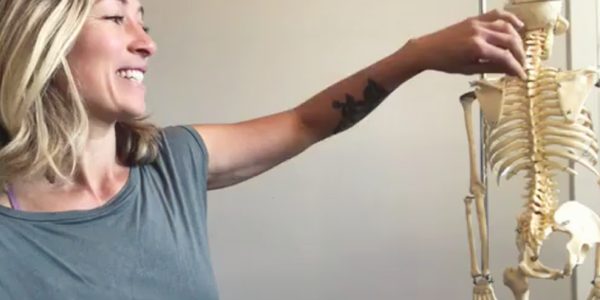 Movement education for everyone
Learn all about your amazing body in our Move + Learn classes. Simple anatomy to enhance your favourite activities and enjoy a more accessible yoga practice. 
"I love how you dive into the subtleties of deeper movement. Your 30-minute lessons leave me feeling like I've spent an hour and a half at my local studio."
Jamie, USA
Heart + Bones Online Studio Features
Curated + Personalized Playlists
Find the right class for what you need! Whether it's a short work break or the perfect class to start your day, find it in our playlists.  Or build your own playlists of your favourite classes so you can go back to them again and again. 

Live Classes
Along with our class library, enjoy live classes with our global community. When you want to do a class with others, our exclusive live classes are a wonderful way to feel connected and are always a lot of fun. 

New Classes Each Week
Stay inspired to practice consistently with weekly new classes. The new classes have bi-monthly themes to help you move better, from thoracic spine love, happy hips, supple shoulders and more.
Filter and Search
We have a wide variety of classes and it's easy to find the right class each time. You can filter the classes by body part, length, mood, teacher and topic. Or simple type in the classes to our handy search bar.
I took one yoga class in my early twenties and felt discouraged that my body couldn't do what was asked of it, so I stopped and let twenty years go by before trying it again via your online studio! The way you offer modifications and a sustainable approach means a lot to me as a curvy middle-aged mom. You have made yoga accessible to me. Thanks!
Jeanette, Canada
Take a peek inside the Heart + Bones online studio

Try for $1 for 1 month
use coupon code: movewithlove
"What I am thankful for is Heart + Bones. I have learned more about how to handle/reduce/eliminate certain pains from my body than I have from my doctor or chiropractor. The teaching style makes me feel comfortable and like I could actually do it. I have become much more aware of my body and I am learning that it is so much more capable than I have given it credit for.
Stephanie, Canada
I have not had a consistent yoga practice for quite some time, due to some instructions and poses that caused me pain...I love this inquiry and love Heart + Bones Yoga for bringing yoga to the mat in a way that makes my body, mind and spirit feel joy again.
Rebecca, USA
I have been incorporating all of these wonderful shoulder stretches into both my home practice and in teaching. My Myofascial Release therapist (in shock) asked me today why my shoulders and traps were so much more relaxed than they usually are! Thank-you, these classes have made all the difference.
Katie, Spain