Buy a Year, GIFT a Year Membership is back! Get all the details!
LEARN MORE
Sustainable yoga immersion
To keep yoga a living tradition, it needs to adapt and evolve to meet the needs of our modern life. The Sustainable Yoga Immersion is a weekend of exploration, blending movement science, yoga and alignment into a succinct, sustainable and empowered practice.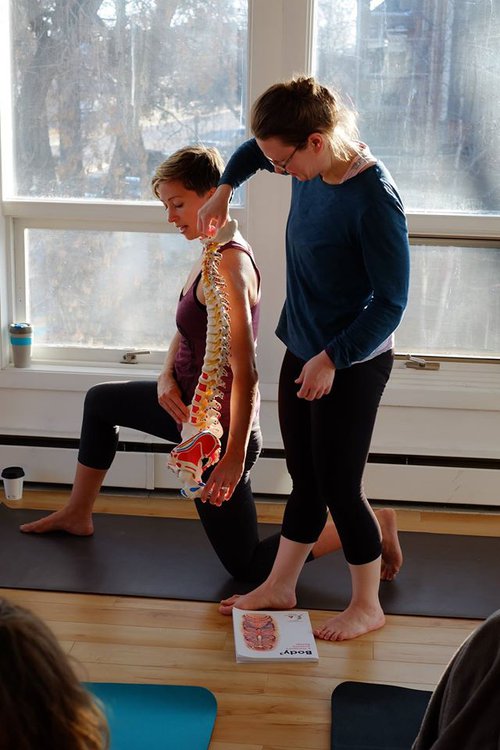 You will discover the 4 pillars of a sustainable yoga practice, what they are and how to apply them to any style of yoga or movement practice. Gain a better understanding of human movement, learn to observe bodies and how to design a yoga practice that supports the health of your joints, and keep you and your students practicing in healthy way for years to come.
Under the lens of the hips, shoulders and nervous system, we dive into the nooks and crannies of the body as we explore mobility, functional movement and how to update some of the most popular yoga asanas to ones that are supportive and healthy for the long term. Designed for both yoga teachers and yogis who are looking to expand and update their practice and teaching.
I've taught this workshop in the UK, around Canada and the US. If you want to bring the Sustainable Yoga Immersion to your studio or near you, let's chat! Email: [email protected]
Just attended Brea's Sustainable Yoga Immersion workshop and it was exactly what I was hoping for. I've had shoulder problems and difficulty with finding comfort in any pose where the arms are weight-bearing (such as downward dog and plank). After struggling for years, Brea's alignment cues finally helped me beat the dog! I actually found answers to a lot of my yoga questions. Thank you Brea!
Claire, London
Thank you for your guidance and leadership during this workshop and especially thank you for your genuine presence and spirit. I loved that you honed in on two critical joints, (the hip and shoulder) and how to create different movements in those joints without the body recruiting from other parts to help out. Without developing body awareness, we are truly not practicing yoga - the connection of mind, body and spirit. Thanks again.You were brilliant!
Anne, Toronto
Yoga is a dynamic living practice. Brea blows away some of the cobwebs on practice by sharing ways we can create more strength and diversity in our movements and thus make the practice sustainable for the rest of our lives! I really got so much out of the immersion, especially the stability around my shoulder joints, such a game changer.
Nicole, Ireland