The Modern Yogi Certification Course:
Move with Love, Lead with Passion
One of the only types of yoga teacher certifications out there that goes beyond the average 200 hour Yoga Alliance training model. An innovative and in-depth training that focuses on the integration of modern movement education to enhance and support the ancient practice of yoga. 
This training isn't about creating more yoga teachers, it's about building yoga leaders. Yoga leaders are those who are willing to move beyond the status quo, who are just as excited to learn the intricacies of the body as they are the habits the mind. Who are willing to be bold and be a part of this progressive path of yoga. 
There is a new movement being cultivated, and a growing demand for yoga teachers with a strong blend of body knowledge, integrity and skill. Teachers who teach mobility over flexibility and large ranges of movement. Classes that move beyond repetitive poses and offer intelligent sequences for a wide range of people. Teachers who are committed to keeping yoga a living tradition, one that is relevant to our modern life and body.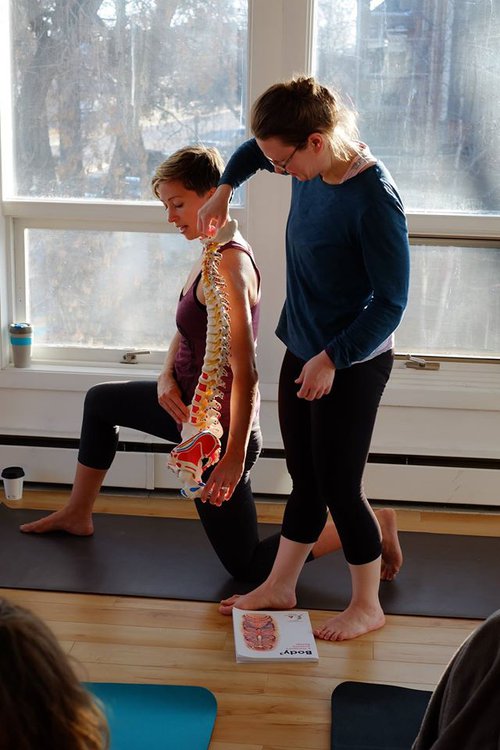 We know that refined movement is fundamental to develop intelligence, confidence and precision on and off the mat. Learning to integrate the building blocks of movement into your daily life will develop a habit of careful attention, allowing these patterns to be rooted in who you are, which translates profoundly into your students.

While there is an emphasis on skillful movement education, mindfulness meditation will be sprinkled along the way to nourish a heart space of curiosity, and ease. We will be disrupting deeply ingrained habits during our program and aspire to support you with compassion and understanding as we progress through the training.
How It Works
This is a certification program that draws on experience and dedication, to deliver a very innovative yet comprehensive training to stimulate this yearning. Designed to utilize the modern world of technology for online community connection and deepen this relationship through a 5day immersion. Our training will open your body and mind to the essence of movement and meditation: simple but sustained practice.

Most yoga teacher trainings offer either a one month intensive or weekend immersions over the course of many months. Recognizing that we have people from all over the world who want to be certified in this approach, and also knowing that life is full and it can be hard to balance life and family with training, we've come up with a way to make it work for you.

We believe in quality over quantity, which means the material in the course is streamlined, focusing on creating a strong foundation of understanding movement and moving theory into practice so that you can be confident in adapting that knowledge into any style of yoga, or more importantly, adapting to a wide variety of individuals. 
This training is recommended for those already with a yoga teacher certification. Yet, if you don't have a certification but have previously studied different movement modalities or are a body nerd that has been waiting for this type of training, we are happy to have you join us. 
If you are a new teacher, but familiar with the sustainable approach to yoga, you will receive a 200 hour level certification at the end of the course.
For teachers who already have a 200 hour certification, you will receive a 300 hour certification at the end of the course. 
Online Education/ Course Outline
The majority of the training will be online, so no matter where you are in the world, you will have access to the education. 

The bulk of the online training is The Modern Yogi, Teacher Development course (read about it here) Click on the link to get a detailed overview of what you'll receive in the certification program.
It is a comprehensive course that focuses on brining theory to practice. It gives you the foundation of understanding about human movement and how to apply that successfully to a yoga practice. 
As part of the certification process, you get a free year membership to the online studio so you can further anchor the learning from the course in your own body as well as see the theory put into practice through a variety of sequences and different cues. (Read more about the online studio here)
Before I was a part of the Modern Yogi course, I was really struggling with how to incorporate my science based knowledge of movement into a yoga class. I didn't want people to stop coming to class because we weren't doing 75 vinyasas, or because they didn't find it challenging enough. Brea walks you through in detail how to teach intelligent, sustainable yoga in a way that serves your students and your own practice. Most importantly, what I go out of the Modern Yogi course was to own my voice and be confident in what I teach. I want to teach people how to move, how to keep improving on that movement, and how to make it a life long practice. This training gives you all of the tools you need to make it happen.
Barbara, Montana
Start Dates
You can start the online portion of the course at anytime. The group calls will start in June, 2019 and continue until February 2020. All calls will be recorded and available if you can't make them live.
Depending when you sign up, you have plenty of time to go through the online portion of the course. The video content hours of the course is just over 30 hours. Some people have finished it within two months and others take their time over the course of 6+ months. We suggest spending about 2 hours per week on the coursework, either the video lessons, homework or further readings. 

*If you have already taken The Modern Yogi and adding on the certification, we are adding in more content to the existing course.

The live trainings will be held for those in the UK and Europe (and anywhere else) Brighton, UK, March 7-11, 2020. 
Those in North America: Victoria, BC, Canada: April 4-8, 2020. 
Which means there is a lot of time for you to balance both life and continuing education.

Live Training
After completion of the online portion, and in order to receive certification, you will be required to attend the five day live training. This is where we will dive into the heart of movement and meditation through experimental practice and training. You have two locations to choose from, depending on where you live to attend the live training.
Europe: The live training will be Brighton, UK, March 7-11, 2020.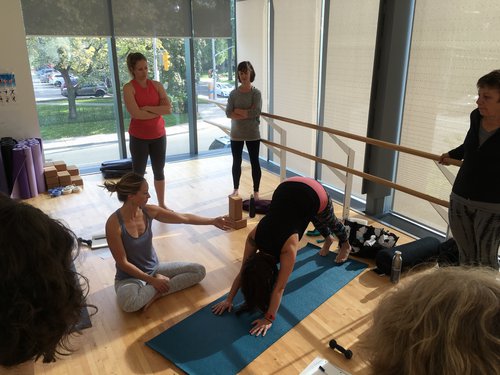 North America: If you are in the US or Canada, the 5 day live training will be in Victoria, BC, April 4-8, 2020. 
 A stunning place to visit on Vancouver Island.
There will be options for shared accommodations with others in the training in both locations if needed.
Our certification program has been created with love and enthusiasm to share  what we know to be true – living in a comfortable body creates peace in the mind and therefore in the world around us.
Price:

$2500 (in your currency. Example: £2500 if you're in the UK, or $2500 CAD if you're in Canada)
Accessibility is important to us, so we've priced the training as best as we can for you. The average 200 hour training in North America is around $3500. 

Payment plan options available. Email: brea@heartandbonesyoga.com to set that up.
For the live training, travel and accommodations are not included. Shared accommodation and carpooling will be available. We'll be helping to connect everyone who wants to share costs.

If you have already bought the Modern Yogi course and want to do the certification, then your cost will be $1500 CAD. Please email, brea@heartandbonesyoga.com to set up payment. You can also do a payment plan, so please indicate your payment preference for either full payment or the payment plan when emailing. 

If you don't want to do the certification but still want to join the Modern Yoga online course, you can join at anytime. Anyone who has completed the Modern Yoga online course is eligible for the certification process.  

Register for The Modern Yogi Certification
Move With Love. Lead With Passion
Modern Yogi Certification
Ready to be a yoga leader?
$2,500.00 CAD
Register Now
Questions? Send an email to: brea@heartandbonesyoga and we can also set up a call if you want to discuss more details. 

Meet Your Teachers:

Brea Johnson and Kat Boehm, senior yoga teachers who both have 16+ years of teaching yoga, yoga teacher trainings and diverse backgrounds not just in yoga but pilates, mindfulness meditation, and other movement modalities.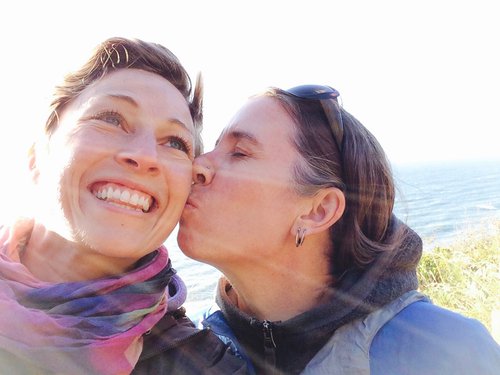 Cancellation Policy:

Registration in this certification program means you are making a commitment to your learning, your practice and the process. There is a strict no refund policy to ensure that everyone participation if fully committed and present in the educational experience. 
If you feel that you are unable to commit to the full training, you are welcome to register for the online course only. If you do the online course, it is self-directed and will not have access to the group calls or five day live training. 
Participation in the 5 day training is required to receive your certification. If you are unable to make it the the 5 day portion, there will be no refunds. You will have the option to attend in one of the other locations or the following year, if we run the training again.