Modern Yoga Certification Course
There is a growing demand for innovative yoga teachers who teach mobility over flexibility with intelligent sequences for a wide range of people. Teachers who are committed to keeping yoga a living tradition, relevant to our modern life while honouring the heart of yoga.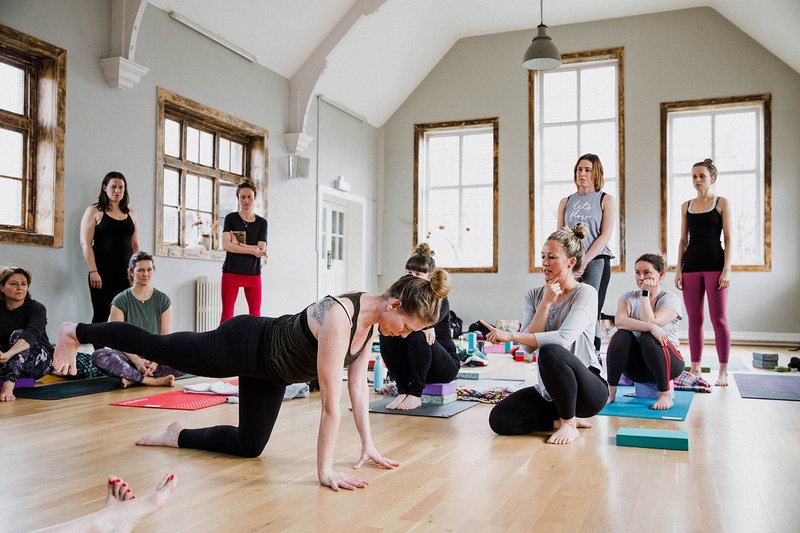 Think Different. 
One of the only yoga teacher certifications that goes beyond the 200 hour Yoga Alliance training model. A training that focuses on the integration of modern movement education for accessible, inclusive and sustainable approaches to yoga.
This training isn't about creating more yoga teachers, it's about building yoga leaders. Yoga leaders are those who are willing to move beyond the status quo. Teachers that are as excited to learn the intricacies of the body as they are the habits of the mind and heart. And who are willing to be bold on this progressive path of yoga. 
Teach Different.
You want to feel confident in applying anatomy knowledge into yoga poses for healthy ranges of movement and more effective teaching. You might feel disillusioned about the way yoga is taught and presented in the mainstream and don't know where you fit in.
By emphasizing an open, curious and non-dogmatic approach to yoga, this training gives you the encouragement to think outside the box, to listen to your own wisdom and gain the confidence to be yourself as a teacher. Community, collaboration, and critical thinking are encouraged throughout the course. 

I joined the training because I wanted to support different abilities and types of bodies. After learning the why behind the poses and more anatomy, I've grown more than I could have imagined. I feel confident to teach and show up in the way that I am. I'm not afraid to be 'wrong' because I understand the principles behind the movement.
Eva, UK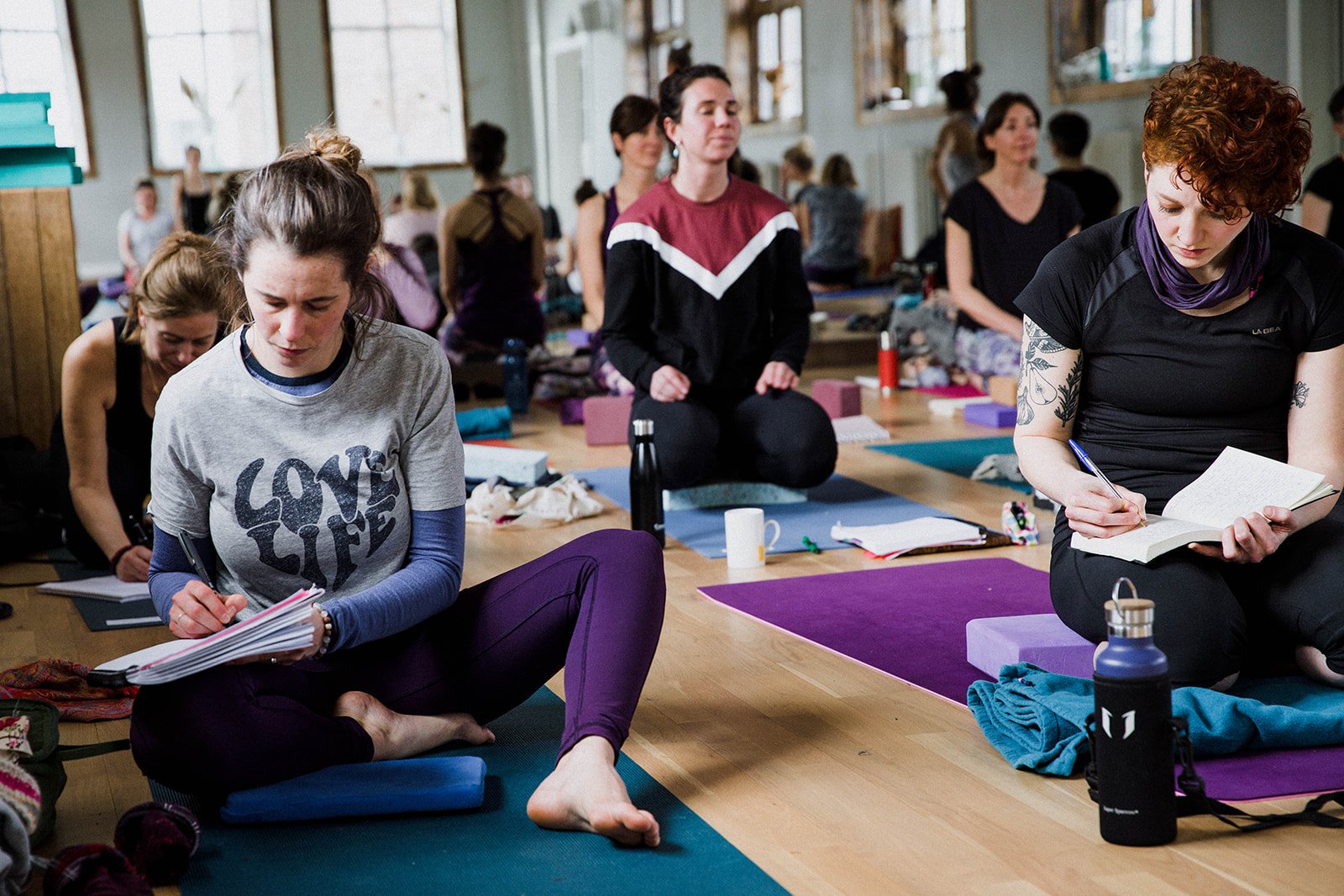 This training is for you if:
Honour the yoga tradition
You want to know how to support the time-honoured teachings to be inclusive and not appropriate yoga.
Teach sustainable practices
You feel conflicted about what you've been taught about anatomy and yoga asana. You want understand the 'why' behind the cues, so that you can adapt the practice to make it more accessible and sustainable.
Apply theory to real life
You feel lost in the implementation of all the various movement education that sounds great, but are difficult to put into real life classes. 
Struggle with sequencing
You want to know how to adapt poses to different bodies in a safe and accessible way.

Yoga teacher business development
You are curious about finding your niche as a yoga teacher, and developing and growing a sustainable yoga practice. You feel overwhelmed when it comes to business and marketing.
Community connection
You are looking for a community of like-minded people that you can grow, connect and learn with.

I used to think if I couldn't get my body into a yoga pose, how could I teach it? This training showed me that we can all teach and yoga is SO MUCH MORE. My body and abilities change all the time, and so should my yoga. It's not just on the mat, but in my daily life. The Heart + Bones team is amazing. So much hard work and thought has gone into this training.
Erin, Canada
Ready to join us?
Move With Love. Lead With Passion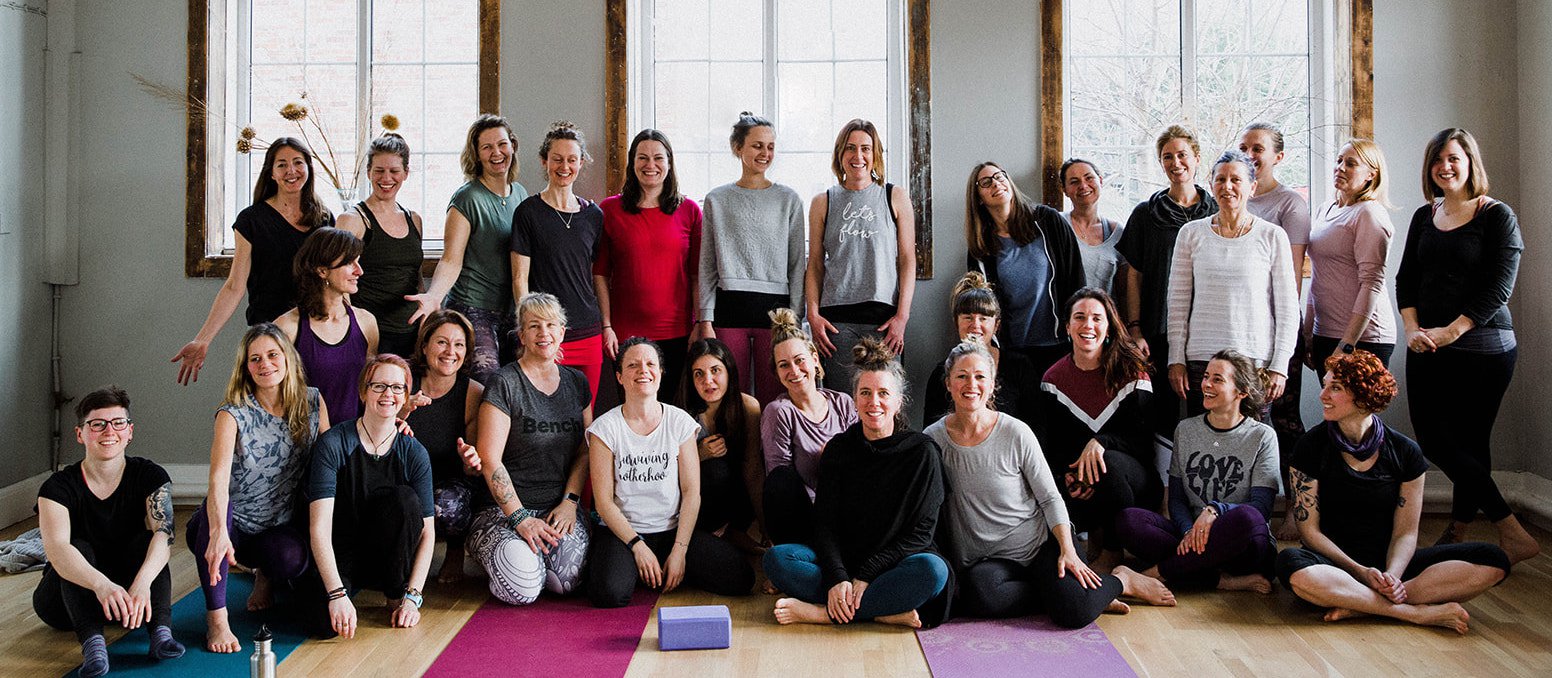 I would recommend this teacher training to anyone looking to gain a better understanding of functional anatomy, and the way it's applied to yoga. The training is focused on a scientific approach to movement & mindfulness, and seamlessly integrates the two - makes this course stand out from other ones. I loved the mix of online content and live calls. It gave me time to work through everything at my own pace, and I got the chance to process and integrate the knowledge through the live calls.
Nicoletta, UK
How the Modern Yoga Teacher Training Works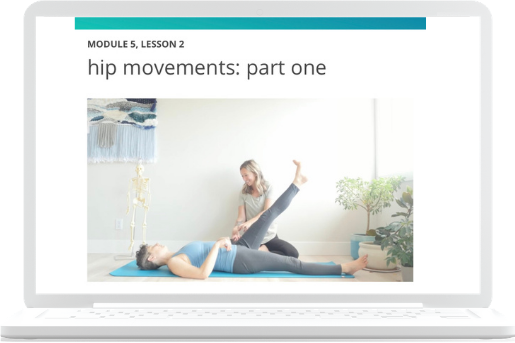 Online Education
As leaders in online yoga education, we've trained hundreds of teachers around the world with our blend of accessible education and community connection.
Quality over quantity. The course content is streamlined so you can spend less time on the computer and more time integrating the training into real life.
Easy to digest prerecorded content. Each video lesson is 30 minutes or less to nurture a balance between work, family and the training.
Revisit the content as much as you need to. The on-demand access to the course helps to support different learning styles and schedules.
Lessons are downloadable. Listen on a walk (hurray for moving and learning!), on your commute or in areas with poor wifi.
Year of membership to the online studio. Learn and move with the online studio to improve your sequencing and cues.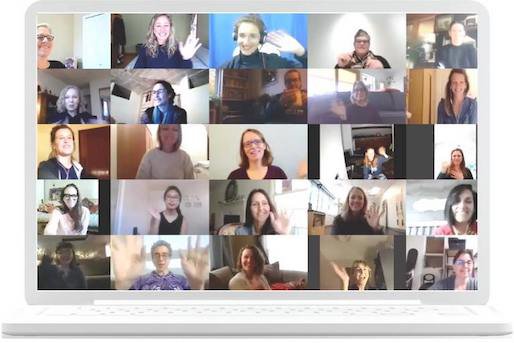 Live Calls
This is where the online portion of the course comes to life and we connect together each month! These calls are the highlight of the course for many of our graduates.
2 x live calls per month with Brea, Kat and guest teachers. 
Each call is 2 hours and rotates through content review, breakout rooms for talks and discussion, guided practices, and Q+A's with the group.
Live calls are recorded if you can't attend live.
3 live calls that are 3 hours long at the beginning, middle and end of the course to anchor the learning and deepen community connection.
Rotating schedule of days and times to accommodate various time zones and different schedules.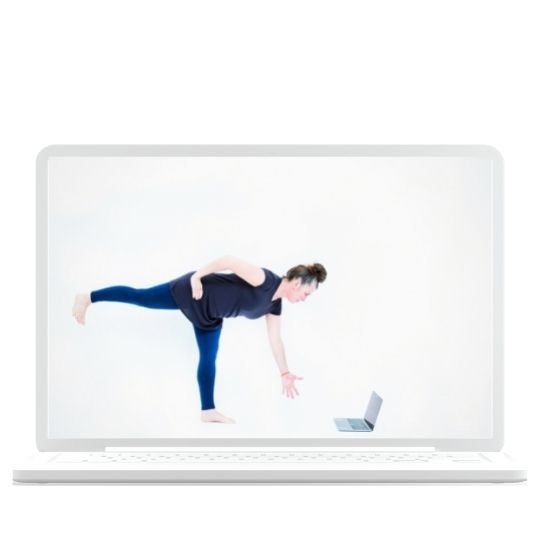 Mentorship Program + Community Connection
Grow, refine and practice your teaching skills in a supportive community with a dedicated mentor.
Small groups meet monthly through Zoom with a Heart + Bones trained mentor. The small groups are arranged by time zone so you can connect more deeply with others in the course.
Teaching practice, tips and feedback. New and seasoned teachers will teach twice during the course to your small group in a safe and supportive environment.

Learn in community. The best ideas and lightbulb moments arise when we show up for each other. You'll see how others implement the coursework in their teaching and doing each other's classes helps you to become a more confident teacher.
What stands out the most for me is the HUGE support of the online community. It's so special that you've created this strong personal, vulnerable and funny online space where you are truly heard and seen. I love that every question was answered, no matter if it was asked in mentorship groups, the course or in the live calls. You really are there for the students, and I thank you for that."
Krista, Netherlands
What will I learn in this certification?
Active vs Passive Stretching
What is the difference between them and how to utlize both approaches in a yoga classes for healthier movement at the joints.
Proprioception + Interoception
 Discover your amazing nervous system and what it does for your yoga practice. Gain a clearer understanding of just how much your nervous system matters for your movement and your sense of well-being
Yoga philosophy + Social justice
Explore how to appreciate, not appropriate yoga. How to offer inclusive yoga classes, and understand the history of yoga through a modern context.
Anatomy of Movement
Understand anatomy from an experiential perspective (without having to memorize anatomical language that your students won't care about). Learn Movement ABC's for sustainability and injury prevention, moving beyond traditional yoga cues.
Moving beyond flexibility
Understanding mobility, stability and flexibility. Learn a wide variety of ways to build stability for your overly mobile students, and discover that 'sweet spot' where you can be both mobile and strong.
Mindfulness + Meditation
Learn more about how you show up in the world through mindfulness practices. Inner transformation is a big part of this work and you'll be supported as you cultivate deeper self-awareness and compassion.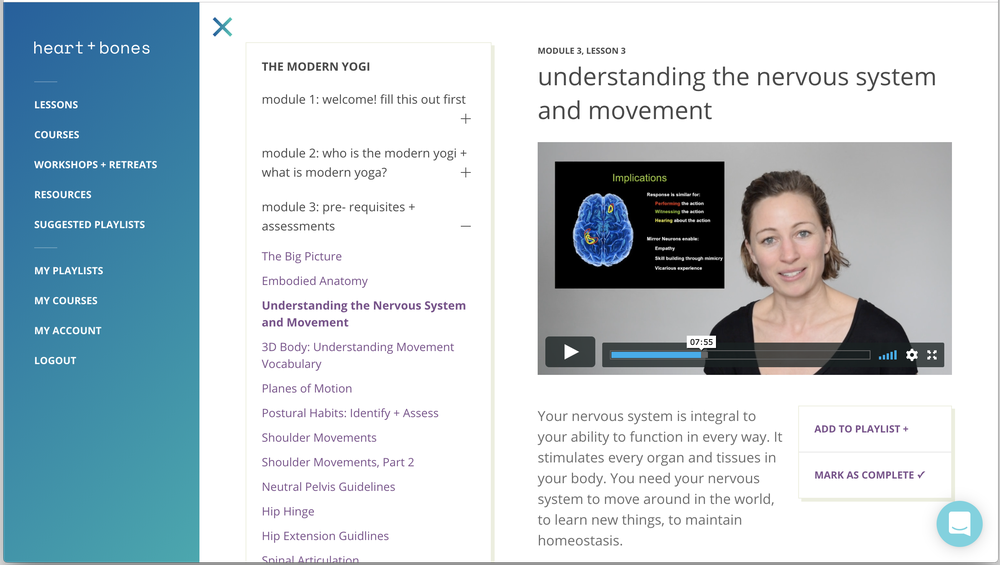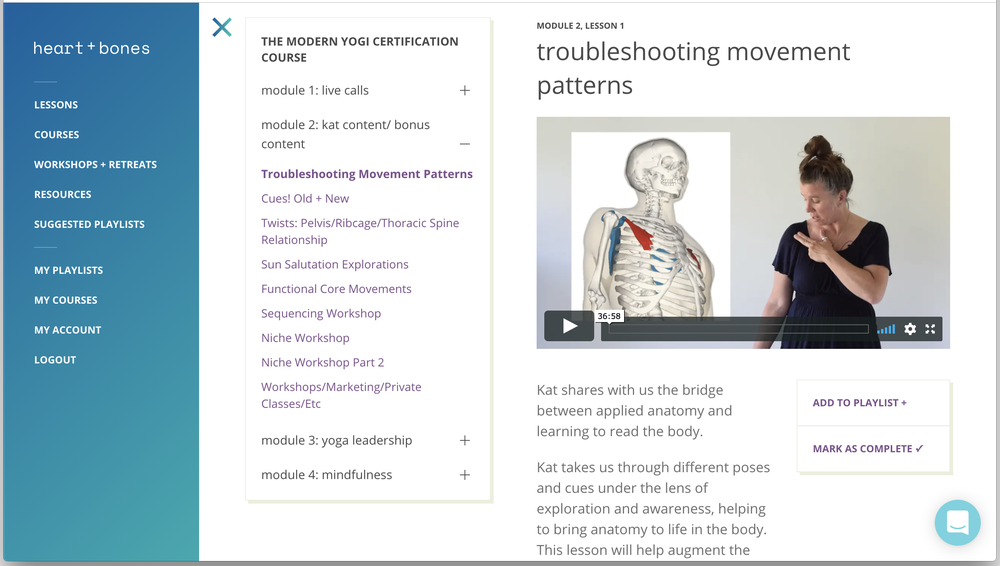 Look inside the course! Watch this from our Twists + Thoracic Spine lesson.
graduation requirements 
Our philosophy when it comes to yoga teacher training is simple: There are no mistakes, there is no pass or fail here. How much you put into it is how much you get out of it.
Traditional trainings and educational experiences have a "test and measure" model where you're expected to memorize, perform, follow formulas or conform to a "type" of yoga teacher. In this training, you have full permission to be who you are, as you are. 
We know learning isn't linear. Knowledge and understanding happens in its own way and time. We enthusiastically create an environment of learning and exploration where there are no wrong answers, no expectations of "getting it all right now." Yoga is a life-long practice of self-awareness and we view this training as much as a teacher training course as a human being training course. 
This open-source, heart-centred approach to adult education allows for a powerful individual experience with lifetime access to the course, a strong supportive community during the training and after graduation. 
To complete graduation: 
Complete the online content.
Teach twice in your mentorship group and attend at least three mentorship calls beyond the ones you teach in.
Submit teaching video and written sequence for a class based around a theme of your choosing.
Attendance to all live calls. If you can't make it live there will be replays available.
Write a final exam. Don't forget, no pass or fail! We view the exam simply as a way to help you to see where you might have gaps in your knowledge and where to spend further exploration moving forward.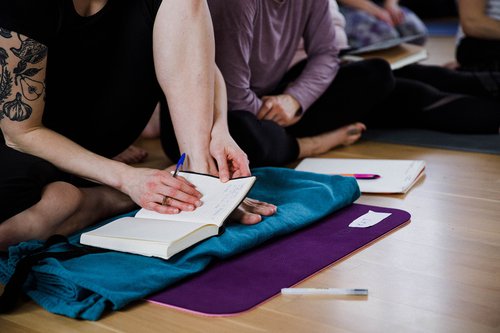 How much time do I need to spend each week on the course?
The training runs from October 15, 2022 - June 15, 2023.
You can sign up for the training BEFORE October 15, with our Independent Studies option. This gives you immediate access to the entire course and a head start on the material. When the live calls and mentorship groups begin in October, you can continue going at your pace or review the material as we go through it as a group. Either way works, as learning isn't linear and online learning helps support this. You also get to join the course at a reduced, early bird rate. Sign up for Independent Studies here or reach out to [email protected] with any questions you have.
If you start the training on October 15, we suggest spending about 3-5 hours per week on the coursework- a blend of lectures and movement/yoga classes. 
The training is designed to easily fit into a busy life. If you have more time one week, you can do more of the course. And if life gets in the way and you miss a week or two, you won't be behind. Some people finish the course within a couple of months, others like to take their time and revisit some of the lessons again and again. There is room (and time!) for both styles of learning.
What happens after graduation?
We love our Heart + Bones teachers community! We have hundreds of Heart + Bones trained teachers from around the world and love supporting our community after graduation and beyond. 
Free access to join subsequent teacher trainings in the live calls to help refine and refresh your knowledge.
Lifetime access to the course, including course updates.
We feature our graduates on the Heart + Bones social media accounts.
Monthly alumni newsletter that features upcoming workshops by our graduates.
Private (and very active!) Facebook group to ask each other questions and get support. 
Advanced continuing education workshops for graduates only. 
Discounts in the Heart + Bones online studio and workshops. 
In-person workshops and immersions!
As travel and gatherings open up we will resume our Heart + Bones immersions around the world. We offer alumni-only intensives in the UK, Europe, Canada and Australia, along with public workshops for non-alumni. You'll be able to meet your Heart + Bones community and learn, laugh and explore together in person.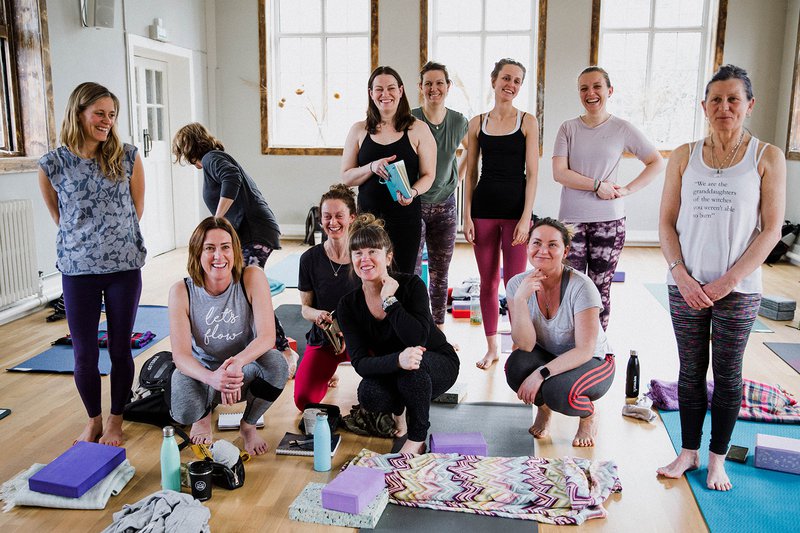 My biggest fear when starting the course was my ability to get into various positions for demonstrations because of my own physical limitations. I have to smile looking back on this struggle as I have come so far with my understanding that yoga looks SO DIFFERENT in various bodies...mine included! I've also grown in my understanding of yoga history and cultural appropriation, and grown in my own yoga practice, specifically when it comes to comparing myself to others or feelings of inadequacy.
Kelsey, USA
Words of love from our graduates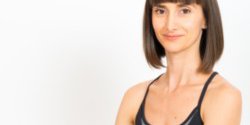 Nada Besir, Singapore
Brea & Kat cultivated a truly loving and safe space for the most perfect learning exchange and personal development. With all our diverse backgrounds this environment enabled connection on so many levels for which I will be forever grateful for. 
The online portion of the program is carefully constructed and leaves no stone unturned from anatomy and alignment to solid marketing advice on how to find your niche and the work you want to do. I loved the daily mindfulness and meditation to embodied anatomy, sequencing and sustainabilizing yoga poses. Thank you Brea and Kat!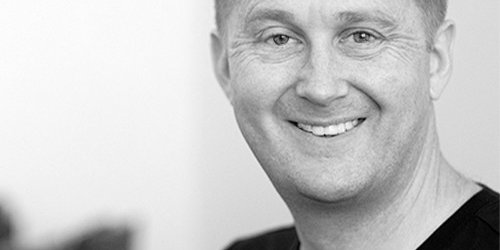 Trevor Chisman, Scotland
I'm not sure I can put into words how inspiring and helpful this course has been for me, it's been so much more than yoga, meditation and science. It's really started me on a journey of discovering myself. 
The Heart + Bones YTT course has the perfect mix of science and geekiness whilst not forgetting we're applying that science to conscious, breathing, feeling, loving and beautiful human beings.
Brea and Kat share so much fun, love and knowledge. I loved every single minute.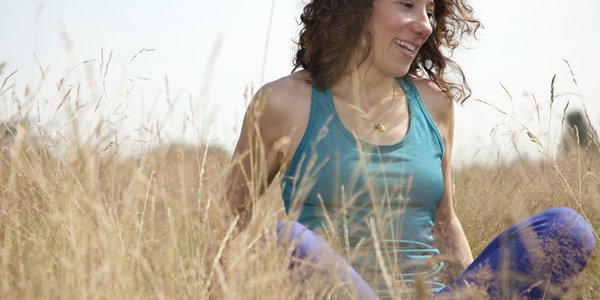 Monique Fryer, England
I really appreciate how much care and details Brea and Kat have put into the whole course.
I love that there was permission and space given to ask questions and not be afraid of making mistakes and there was a real feeling of tenderness and support that felt even the quietest people were not left behind.

A teacher friend was asking me about the training and she asked me, was there anything you didn't like? I really had to think, there must be something.... But no, I couldn't think of anything!!!

Creative Shoulder Mobility from some of our graduates!
*We get so much love from our graduates that we've had to create a whole new page to fit it all in!*
Click here to read the love and get inspired, and see how the training changes lives and inspires their teaching.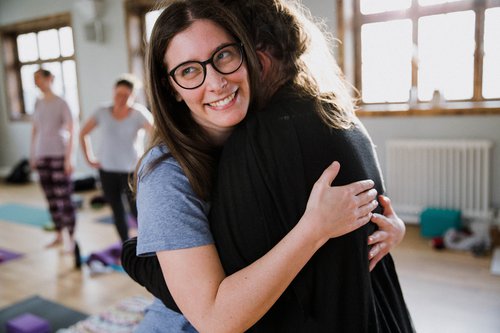 Want to meet more of our graduates? This could be you on the list! Click here
I am so glad I took the courageous decision to sign up despite challenges in my life. This training was ideal for me as it gave me flexibility in my busy life as a mum of a spirited toddler. I felt like I was learning at home with deeply attuned private tutors and part of a diverse and open group of people. What touched me most was a community where everyone is seen, acknowledged, valued and can thrive. A great example for how we can lead and build community wherever we are based.
Martina, Germany
What is the investment?
Are there payment plans?
The investment in the certification $3350 CAD
**The course is in Canadian dollars, which means you save money with the exchange rate. For example, the full course price is around $2700 USD, £1950, and 2300 EUROS. Make sure you check a currency converter to find the price of the training in your currency.

Early Bird Pricing Options:
The earlier you sign up for the teacher training means you can take advantage of our early bird pricing. 
Start anytime with our Independent Studies option. You get immediate access to the entire course so that you have a head start and take your time to move through the material, inviting it to sink in and become more embodied. We believe that learning isn't linear and starting when it works for you and your schedule makes the learning process even more enriched. 
Independent Studies Pricing Until August 14: $2850 CAD
Payment plan options (for 4, 6 or 8-months) are available if you truly need this option.  Email Shannon: [email protected] to set up your payment plan.
For those who have already bought the Modern Yogi Teacher Development course and want to do the certification, we will count your tuition paid towards the course. Please email Shannon at [email protected] to set up your payment. 
If you don't want to do the certification but still want to join the Modern Yoga Teacher Development course, you can join at any time. Anyone who has completed the Modern Yoga online course is eligible for the certification process whenever the next cohort begins.  
Are you ready to join us?
Move With Love. Lead With Passion
Thank you so much for your positivity and encouragement throughout the course. I have found this openness and acceptance of not finishing the course in a tight traditional way to be very liberating for my learning and growth as a yoga teacher but also a human being!
Alyssa, Canada
Meet your teachers
Brea Johnson and Kat Boehm are both senior yoga teachers who each have 18+ years of teaching classes and yoga teacher trainings under their belt. They also have diverse backgrounds - not just in yoga but pilates, mindfulness meditation, and other movement modalities.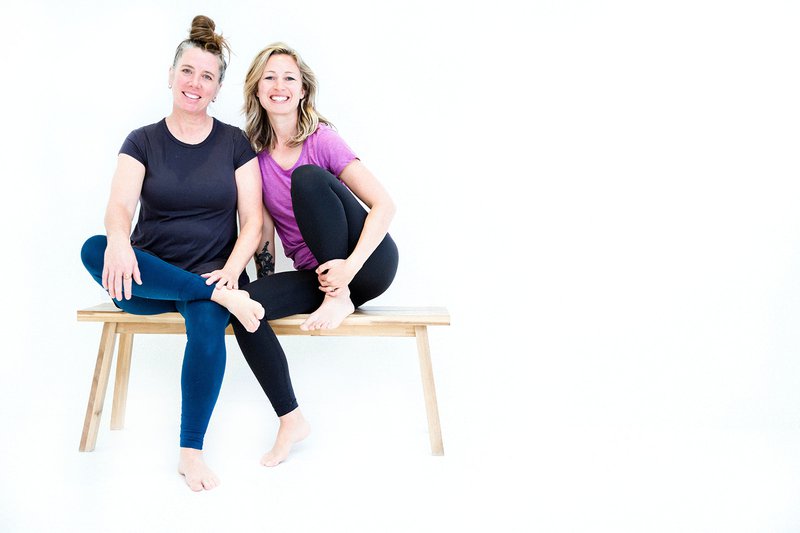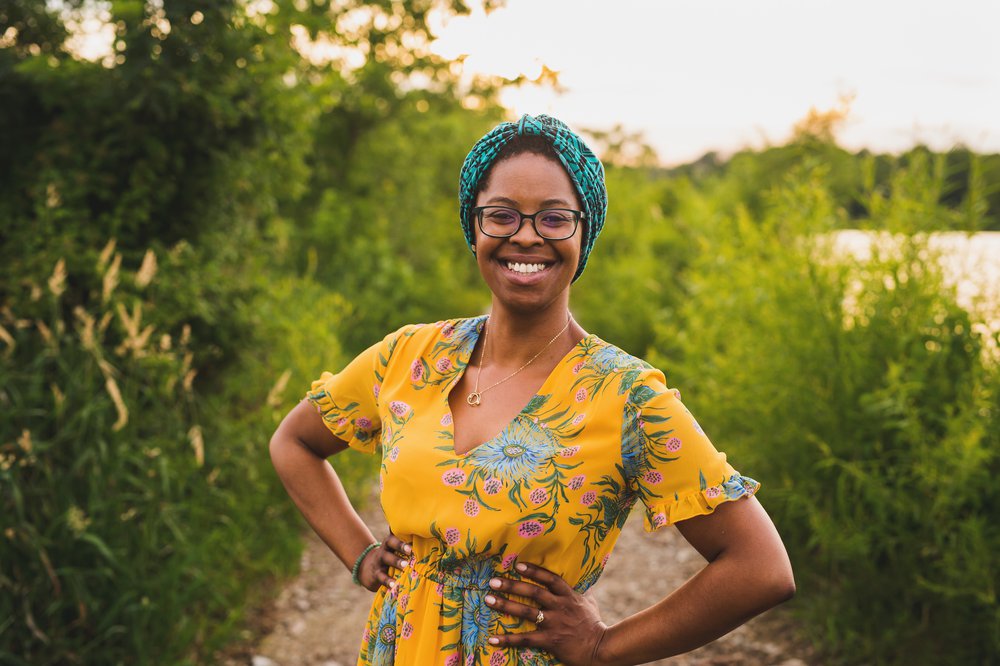 Cancellation Policy:

Registration in this certification program means you are making a commitment to your learning, your practice and the process. There is a strict no refund policy to ensure that everyone participates and is fully committed and present in the educational experience.