10 Hour Applied Anatomy Course for Yoga
Modern Yoga Essentials Includes: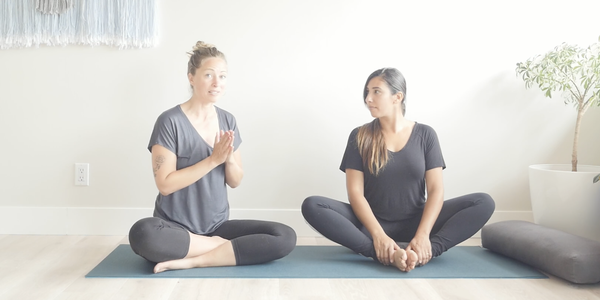 10-hours of video content with applied anatomy principles, movement practices, yoga asana lab, and sequencing tips.

Start and finish the course at your own pace with lifetime access for ease and convenience. Purchase now and start it whenever it works for you.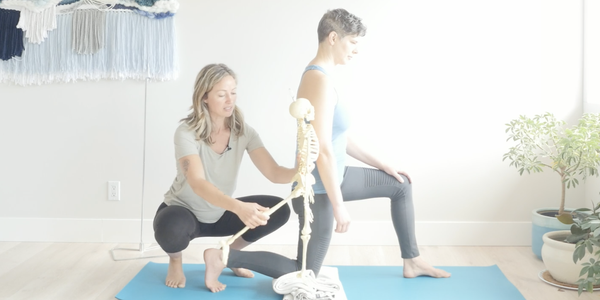 Tools for understanding the body in movement to support longterm health, strength, and well-being in yoga asana and everyday life.

Your essential course for applied anatomy principles... for real life.

Maybe you're already familiar with anatomy or have learned a bit here and there. And yet, you may feel lost at how memorizing muscles and joints applies to movement and real bodies.
Designed for yoga teachers, movement educators and curious people who want to live well in their body, Modern Yoga Essentials helps you increase your movement vocabulary. 
No matter what movements you do - yoga asana, jogging or holding your kids - broadening your movement vocabulary and building up your movement wisdom is essential for living well in your body in all stages of life.
Movement wisdom is gained through experience and exploration. 
This course teaches you applied anatomy and directly weaves it into your everyday life. As we go through real-world applications of this body of knowledge you'll be learning through movement, learning from within.

The "essentials" are the building blocks - or "movement ABC's" - that build the foundation for movement wisdom. This foundation is your roadmap to understanding the "why" behind poses and cues. Being more informed about the purpose of particular movements leads to better sequencing, more trust in yourself as a teacher, and more confidence in offering supportive variations in your classes.

The essentials offer you a movement toolbox that can be applied not just to any style of yoga, but to all of your activities and daily life. Our aim is to help you move well (and with love) now and in 20 years from now.
Loving the course, learning so very much! I am so amazed that we can live in this body/mind every day and yet keep learning new things about it and see what it is capable of! This course is like Christmas, every session is a new present I can't wait to open, try out and then share!  Thank you!
Kelli, USA
What will I learn in this course?
Continuing education is a powerful experience. It helps to reinvigorate old knowledge, bringing new light and inspiration for your teaching and yoga practice.
There aren't any dry anatomy lectures here. The point of this course is to bring deeper awareness and integration of movement into your body and heart. We'll move beyond dogma and into an approach that makes you feel empowered and confident. 
The Essentials course re-frames that yoga poses don't need to look a certain way and you don't have to fit yourself or if you teach yoga, fit others into a pose. You'll be able to teach in a way that adapts yoga poses and functional movement to love and support people as they are. 

This framework is rooted in the Heart + Bones' 4 Pillars of Sustainable Yoga Practice. These pillars can be applied not just to movement, but also to the inner work of our yoga practice - how we move through our life, emotions and relationships.
And the best part? You can start any time. When you purchase the course, it's yours to keep forever. There's no timeline to complete the course, you can repeat the lessons as many times as you like. In fact, many of our course participants often come back to the lessons over and over and find new gems and discoveries each time. 
Key Course Components
The difference between mobility, flexibility, stability and how to apply that for different purposes and results. 
Explore how small, targeted movements help in supporting the mobility of the joints. 
Deconstruct movements to understand the key building blocks.
Insight into supporting different types of bodies - in all ages and stages of life.

Injury prevention and supporting recovery.
Become inspired again as a teacher.
Get more clear on the goal of each pose and how (and why) to offer different variations.
Revisit existing knowledge, update what you were previously taught.

Gain movement diversity and gather new ideas for your classes 
Make a stronger impact on your students (in your classes) in a meaningful way.
Sign me up for the Modern Yoga Essentials!
Modern Yoga Essentials
10 hour applied anatomy course. 20% off Sale!! Regular $345, Sale $276
$275.00 CAD
Start Now
Course Outline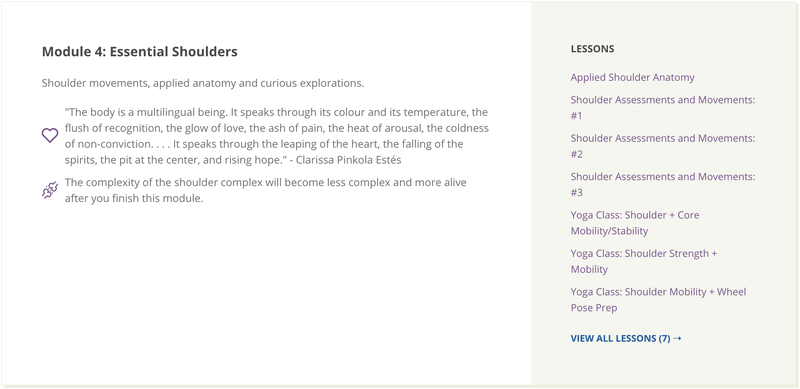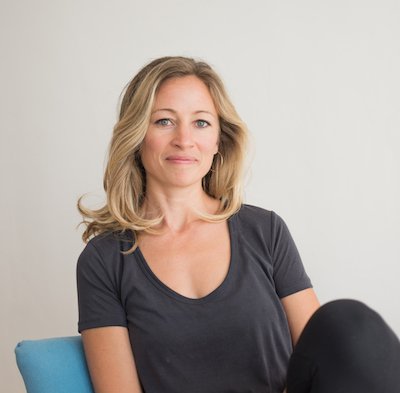 Your Teacher
Brea Johnson is the founder and lead teacher of Heart + Bones, the leading platform for anatomy-informed yoga, mobility, and inclusive practices for both yoga teachers and everyday people. 
A teacher, mentor, and community builder, Brea is known for her innovative approaches while remaining focused on the heart of the yogic teachings.
This approach has grown into a thriving global community through the Heart + Bones online yoga studio, yoga teacher training and continuing education programs where functional and inclusive practices are celebrated and encouraged… no handstands required.

Want to turn this into a yoga teacher certification?
Registration is now open for The Modern Yogi Certification program. A new model of yoga teacher training that blends online education and live training.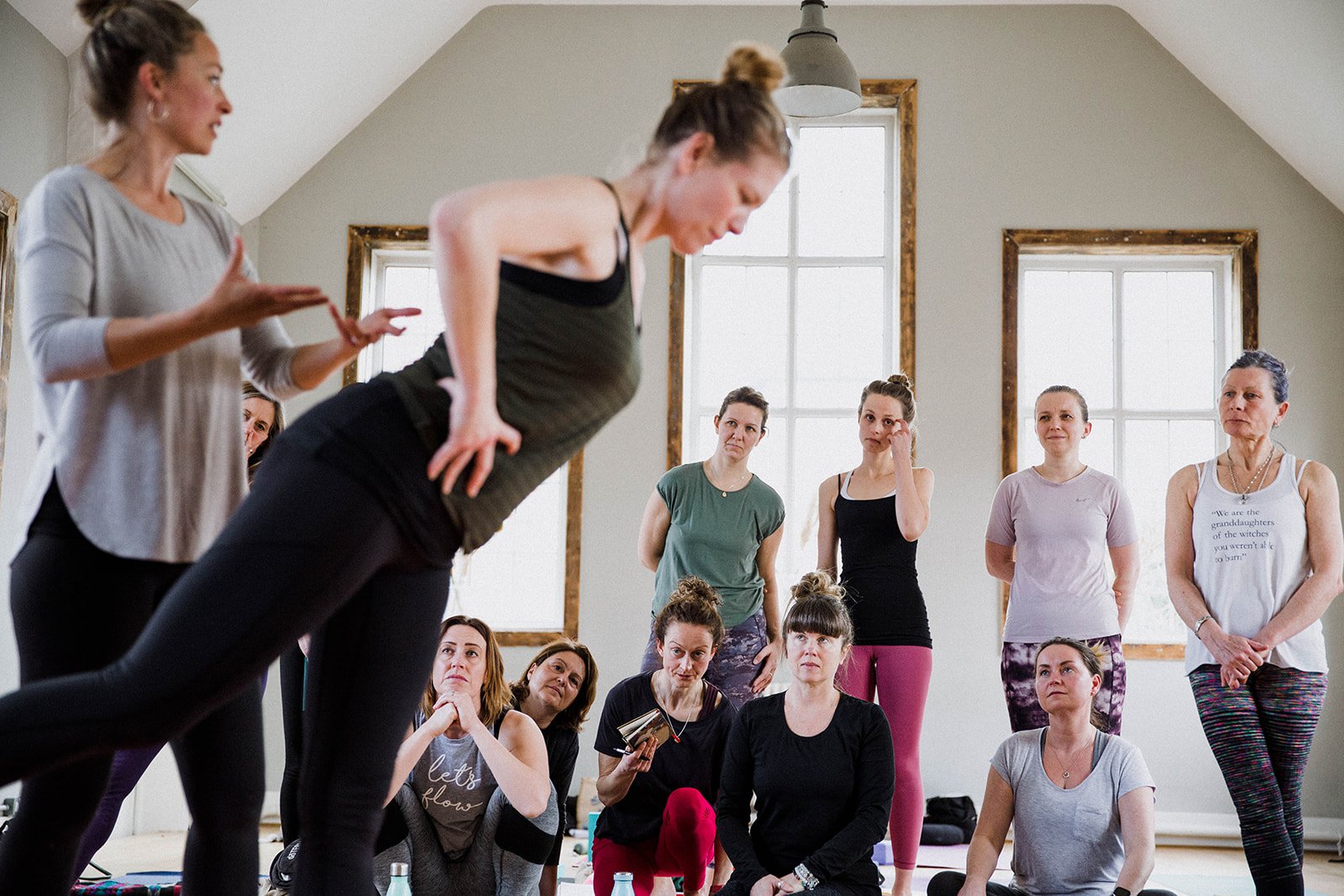 I'm really enjoying the course and the content. So glad I said yes to this as I'm already feeling a big difference in the way I understand human movement. And then connecting it with asana, it's so good!
Kasia, UK
Sign me up for the modern yoga essentials!
Modern Yoga Essentials
10 hour applied anatomy course. 20% off Sale!! Regular $345, Sale $276
$275.00 CAD
Start Now
I love the emphasis on each individual discovering their own vision. It is not the "GURU" lens of relying on one person to guide us. Instead, I love that you are empowering a whole group of people to promote and generate a vision that is integrated with who they are as an individual. And yet, still in community.
Emma, USA
Start with the Essentials and take it further.
The Essentials course is designed as a 10-hour stand-alone course focused on applied anatomy to support yoga asana and movement. 

The Modern Yoga Essentials course is integrated within our other two courses, The Modern Yoga Teacher Development Course and the Modern Yoga Teacher Training (Combination of 200/300 hour certification).
Want to be certified as a 200-hour or 300-hour yoga teacher in this approach? Registration opens on August 15th for the next cohort of our internationally celebrated Modern Yoga Teacher Training certification. But you can start with the Essentials!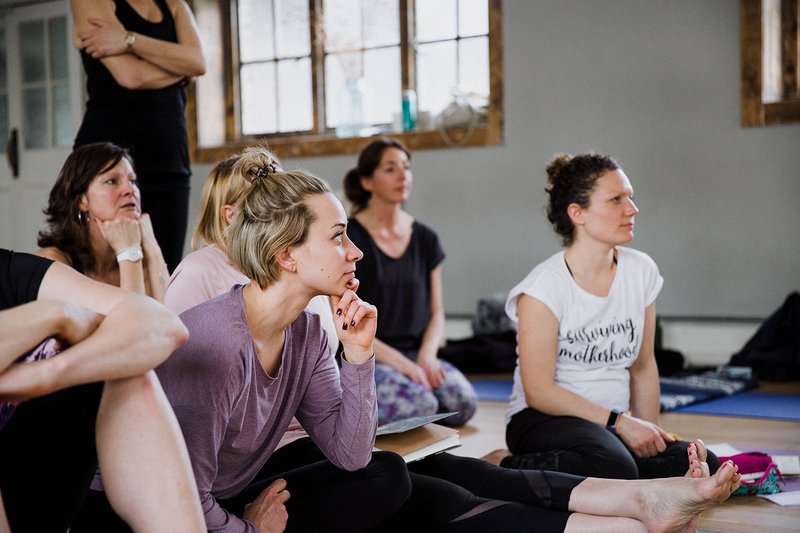 Join hundreds of other teachers who have trained in this approach and are leading with love and teaching with purpose. If you want to join the certification, you'll get the Essentials and Modern Yoga Development course as well as the exclusive certification content plus monthly live calls and mentorship. Click here for more information about the teacher training. 
**If you have already purchased the Modern Yoga Teacher Development Course or The Modern Yoga Certification Course, you will automatically have Modern Yoga Essentials added to your account soon!**
Sign me up for the modern yoga essentials!
You will immediately receive access to the entire course
Modern Yoga Essentials
10 hour applied anatomy course. 20% off Sale!! Regular $345, Sale $276
$275.00 CAD
Start Now